How do you react to negative feedback?
In our family, I was often overly sensitive. Fate had paired me off with a mother who had quite a thick hide. Small things upset me, and big things were crushing  for my very soul. One instance was the near-death of a beloved brother when I was six. I tried to conceal my "weakness". I took on the guilt for some things that were not my fault: even this brother's accident. It meant that I grew up carrying heavy emotional baggage on my shoulders.
Later on, after much work on my part, I was able to heal from my troubles. I even got rid of the "Black Dog" of depression, so that I could bring up my two children in a healthy environment.
Later on, I learnt to have compassion for my mother, who suffered from "nerves". One of my main aims in writing is to destigmatise mental illness.
Learning to Have Compassion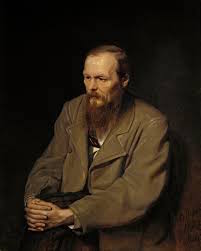 Sometimes I've felt like The Idiot  in the masterpiece by Dostoyevsky, because I've found it hard to give up on those who are suffering. The protagonist, Prince Myshkin, puts up with a lot, and comes across as being stupid; but he is the incarnation of compassion within the structure of the novel. The title is meant to be ironic.
Learning from suffering, is also how you learn to have compassion for others. This  often starts in the home.  If not, school days usually teach us about this all-important emotion. In fact, it's often through suffering ourselves, that we learn to have compassion and sympathy for others.
When I was in fourth class at primary school, my teacher, a returned war serviceman, who'd been wounded in the War, used to write this short poem on the blackboard. It was for cursive writing practice. I was never good at handwriting, but I loved poetry. The sentiments expressed in this poem made a great impression on me at the time.
Life is mostly froth and bubble,
Two things stand like stone.
Kindness in another's trouble,
Courage in your own.
This sentiment stood by me when I was being bullied at junior primary school around this time; when I felt terribly alone with no one to stand up for me. Many sensitive children go through this at some stage in their school days. My reaction was in part linked to the near-death accident of that much loved brother.
Later on, in high school, Shakespeare's words attributed to Portia in The Merchant of Venice, (the court scene), made a similarly huge impact on me:
The quality of mercy is not strain'd,
It droppeth as the gentle rain from heaven
Upon the place beneath: it is twice blest;
It blesseth him that gives and him that takes:
Finding A Kindred Spirit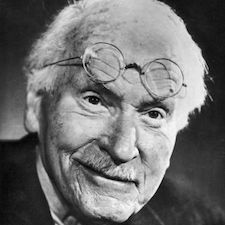 When I first read Memories, Dreams and Reflections by Carl Jung, I knew that I'd found a kindred spirit. His ideas on Projection have been an especially enlightening idea for me.  He claimed that it was the most ubiquitous aspect of human psychology. He even went as far as to say that the best political, social, and spiritual work we can do is to withdraw—that is to reclaim— the projection of our own shadow on to others. As a child, he felt alone, and still felt like that as an adult, and even as an old man.  This was because he knew things, and had to hint at things, which others didn't know about,  and for the most part, didn't want to know about.