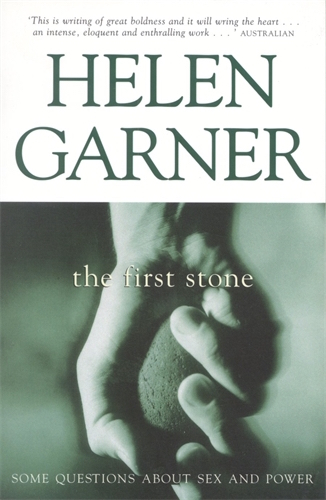 When I studied The First Stone by Helen Garner at the University of Technology, Sydney as part of a Master's degree in Professional Writing, I noticed that there were two camps: those who loved her book, and those who saw her as a traitor to the feminist cause. It made me ask myself whether I, too, was such a traitor. I was in the former camp, but many of the (younger) women belonged to the other side, along with (I think) the male teacher at the time.
Admittedly, this was one of her more polemical works, in that it dealt with her support of a master at a Melbourne university college, who in 1995 was accused of sexual misconduct towards two female residents.
The main reason for her support, I gathered, was her compassion for the master and his family, over what she saw as a minor incident that could have been handled differently. Instead, he and his family had to suffer the ignominy of his sacking and public disgrace.
It showed up a dichotomy between older and younger  feminists